On March 7 -9, the 48th Middle East Energy (MEE 2023), also known as the region's most comprehensive energy event, was grandly opened at the Dubai World Trade Center, UAE. TENGEN made its debut at this grand event with power industry, building industry, new energy and other solutions for customers on-site, expanding overseas "connections".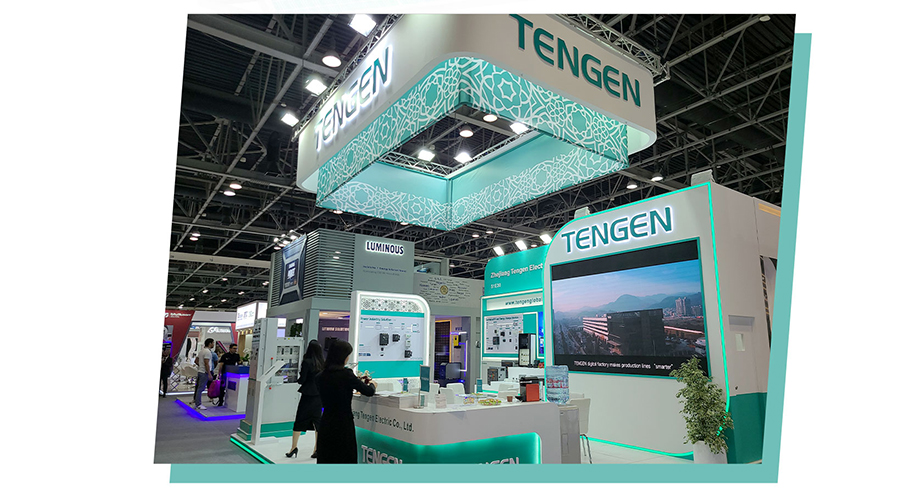 MEE is hailed as "one of the top five industrial events in the world". MEE 2023 has brought together more than 30,000 importers, professional builders, and sourcing companies from the Middle East, Africa and other regions of the world to visit on-site. The huge flow and significant influence of the exhibition provided abundant business opportunities for TENGEN to further expand overseas markets.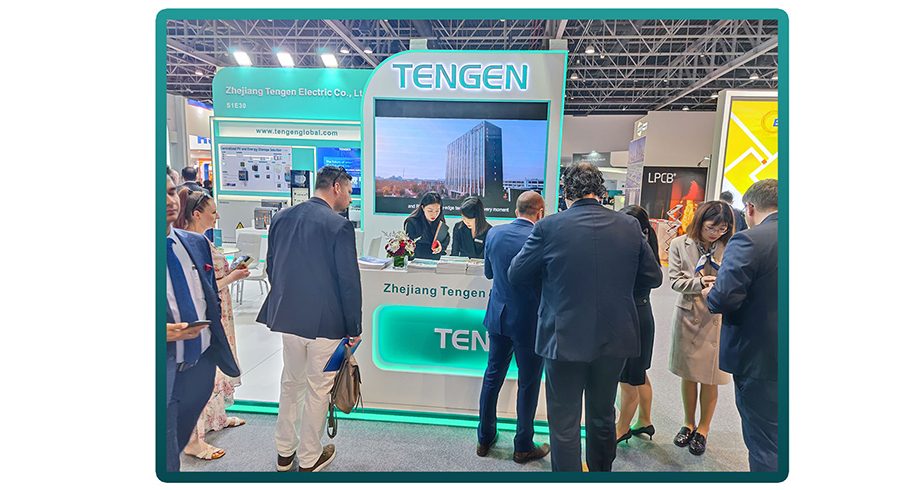 At the exhibition, TENGEN focused on showcasing a variety of high-end green products, as well as centralized PV and energy storage, power industry, building industry and other solutions based on overseas market requirements. With full range of product lines and industry-leading technology advantages, TENGEN has attracted a lot of industry buyers to consult and negotiate business, bringing green and low-carbon new energy solutions to global customers.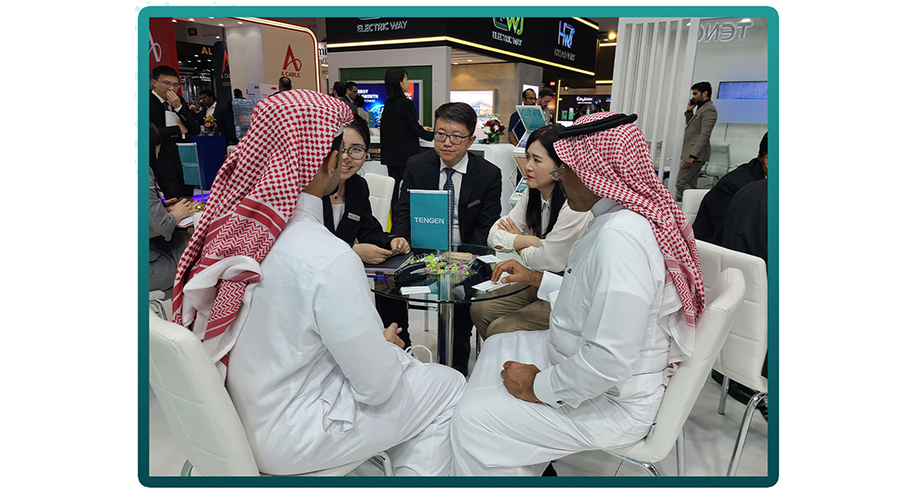 It is understood that TENGEN established a special team for MEE in August 2022, equipped with experts, dedicated to develop overseas markets. So far, the company has reached intentions with over 50 groups of potential overseas customers. TENGEN will take the MEE as a great chance to further enhance trade cooperation and seize every opportunity to develop the Middle East and other overseas markets.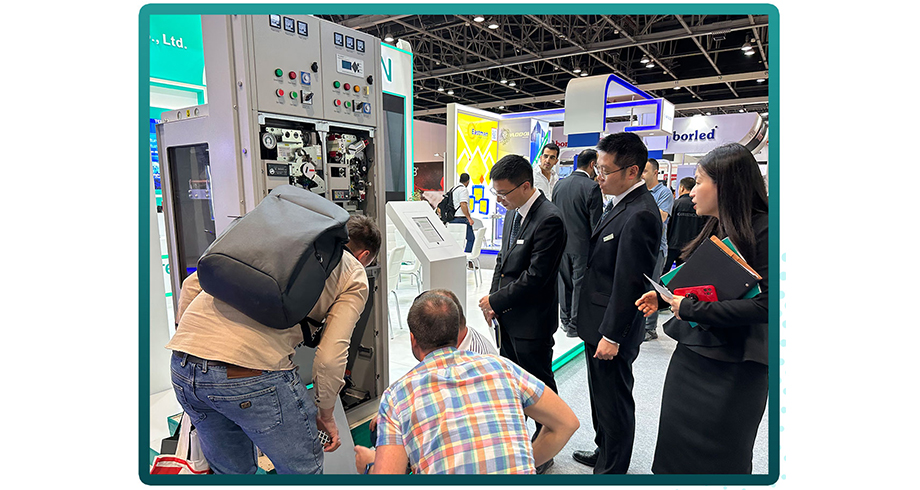 MEE 2023 was filled with many Chinese elements, indicating the development and growth of Chinese enterprises represented by TENGEN. TENGEN "Smart Manufacturing" rivaled the world's leading brands on the same stage. For example, TENGEN PV and energy storage solution not only has a full range of AC and DC system power distribution products, but also focuses on the application scenarios of high altitude, high temperature, high salt spray and other applications, making the PV power stations safer, more stable and more efficient.
At the exhibition, TENGEN specialized solutions for new energy has attracted more than 200 new and regular customers from more than 20 countries, including the United Arab Emirates, Saudi Arabia, Kuwait, Qatar, Lebanon, Russia, Switzerland, South Africa, etc., and has received unanimous praise from industry peers and customers.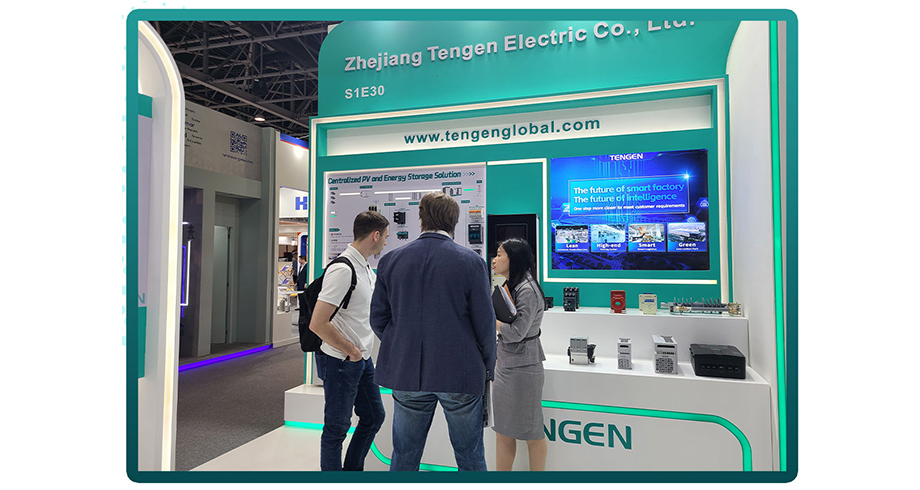 "Lean, Green, High-end, Smart...The future of smart factory, the future of intelligence." At the exhibition site, TENGEN also demonstrated the smart manufacturing strength of "Future Factory of Smart Circuit Breaker". Customers experiences the process of TENGEN "Smart Manufacturing" on-site,which makes TENGEN green electrical products more intuitively recognized by the global power energy industry.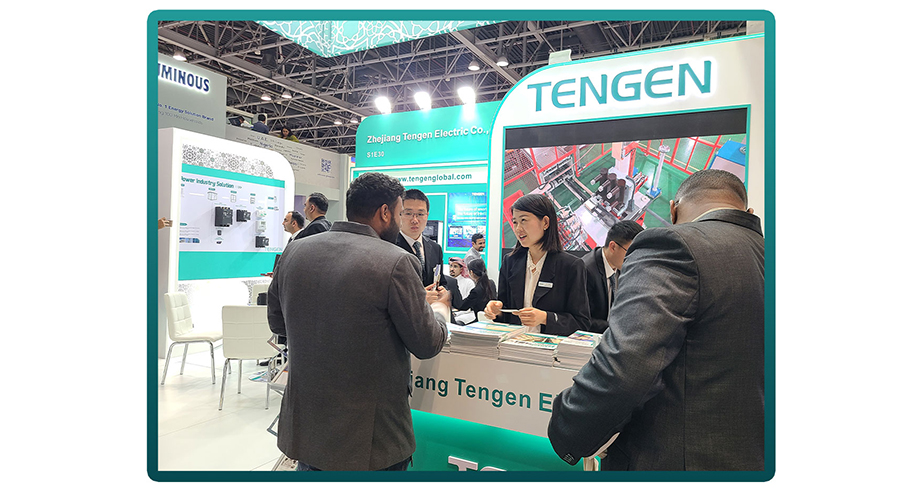 "We hope that customers in the Middle East can also enjoy the achievements of TENGEN in the field of new energy and share the benefits of 'Smart Manufacturing in China." said the head of overseas business of TENGEN Electric. As the global energy structure transform towards a cleaner, low-carbon, and green path, facing the vast new energy market prospect in the Middle East and the sincere invitation from overseas customers, TENGEN will take the exhibition in Dubai as an opportunity to continuously launch intelligent products and new energy solutions, boosting the global implementation of carbon peaking and carbon neutrality with TENGEN "Smart Manufacturing".