Recently, at the promotion meeting of the city's economic stability and quality improvement action in Yueqing, the smart factory project built by Tengen Electric achieved remarkable results, won a number of national honors, also received incentives and subsidies from the government to boost the transformation and development of digitalization and intelligence of enterprises.
Embracing the tide of digitalization and intelligence, TENGEN takes "Smart Factory" as the core, takes the intelligent supply chain as the platform, realizes the value creation of high-end products through networked collaboration, and drives green and low-carbon development with digital innovation.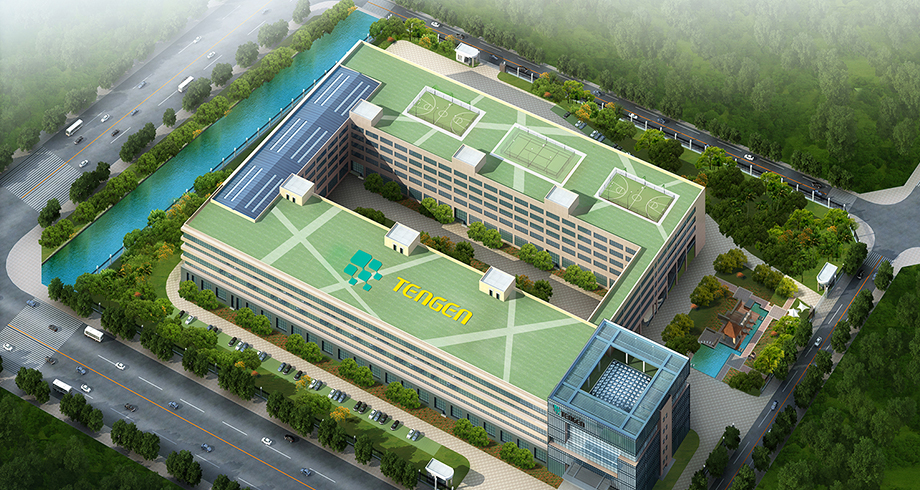 TENGEN promotes the transformation of intelligent manufacturing with the help of digital technology. At present, it has penetrated the digital intelligence into all links of product research and development, manufacturing, warehousing and logistics.
In the front-end R & D of products, Tengen Electric has built an electromechanical software integration development platform, adopted three-dimensional design and digital simulation tools, and integrated the standard material library to realize the standardization, modularization and integration of product digital design. Introduce IPD system, apply PLM platform, build R & D collaborative design capability, meet customers' personalized needs, shorten R & D cycle, and improve design efficiency and R & D quality.
Digital design enables "TENGEN MADE" products to be more intelligent. Focusing on customer needs, Tengen Electric focuses on the product and technology needs of emerging fields such as new energy, new infrastructure and national smart grid construction, and develops new intelligent, small volume, high-resolution and modular products and system solutions with multi-function integration, high-precision measurement, intelligent modules, cloud data exchange and storage and other functions.
In the manufacturing process, through 3D plant planning, logistics and process layout simulation applications, build multiple digital intelligent workshops; Establish a digital model of the digital workshop and process flow, and carry out simulation to realize the digital management of the whole process of planning, production and operation.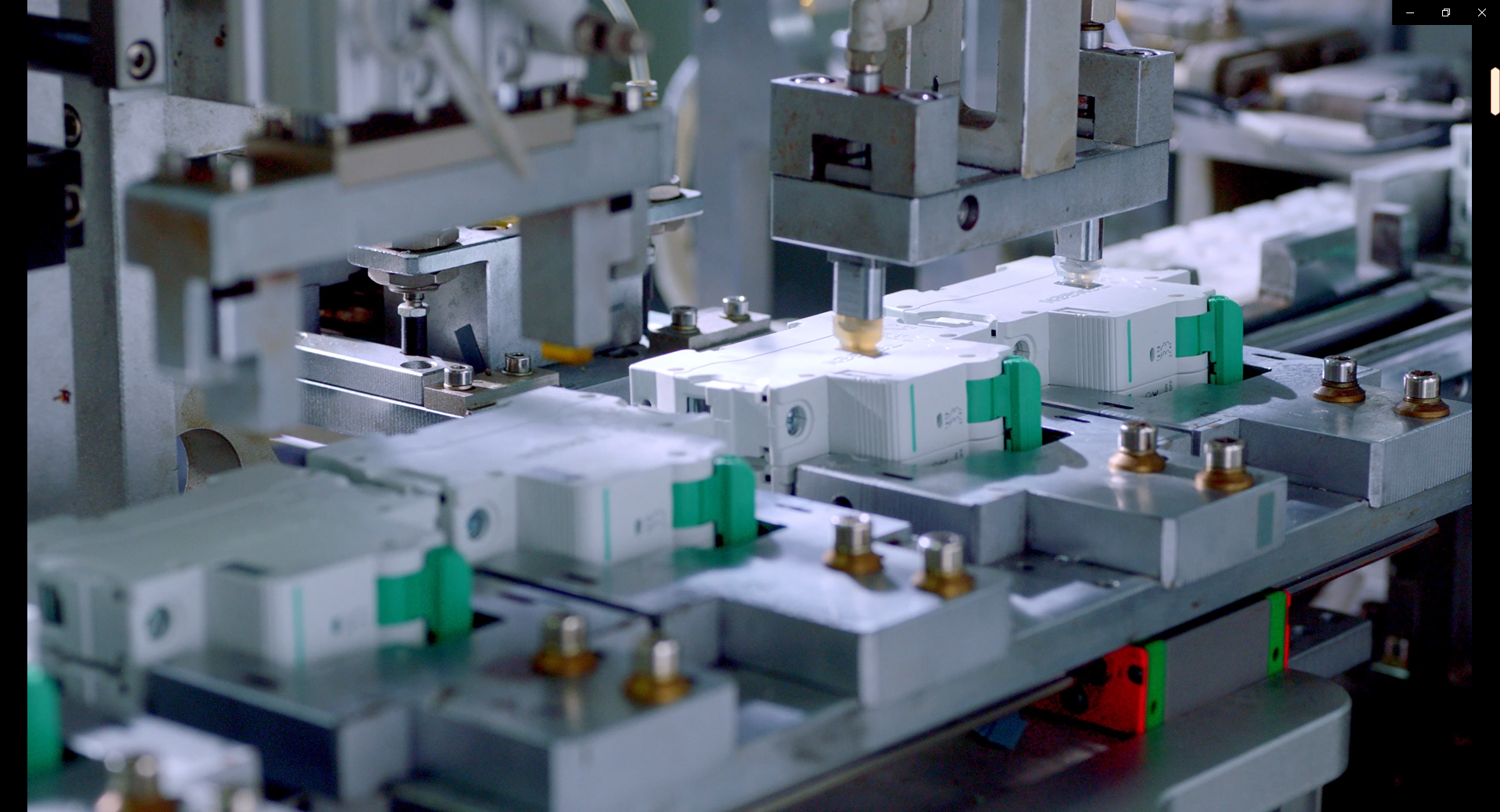 TENGEN self-developed new miniature circuit breaker automatic assembly line has an automation rate of 95%, realizing automatic assembly, testing and packaging "One Stop" production, ensuring high-quality products and improving delivery efficiency.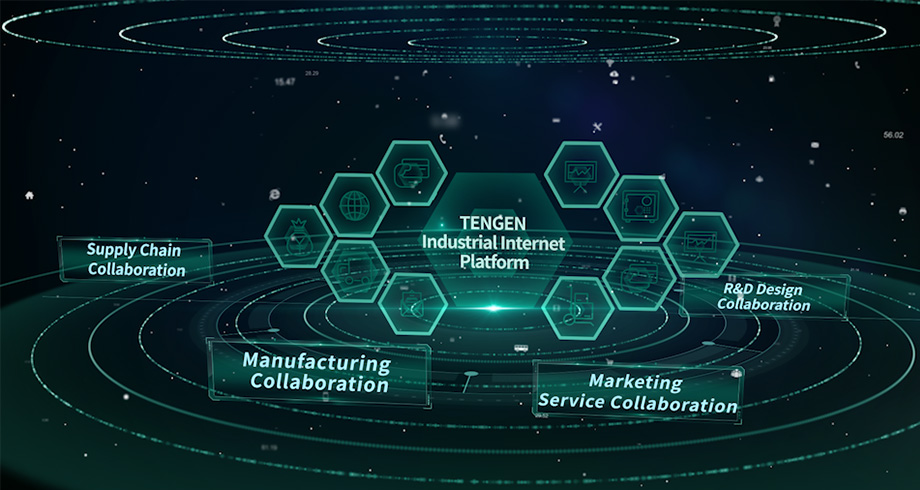 In order to produce efficiently, the interconnection of information and data is particularly important. By building the TENGEN industrial Internet platform, Tengen Electric realizes the integration of internal systems, the information sharing of upstream and downstream enterprises in the supply chain, and the integration of resources and efficient collaboration.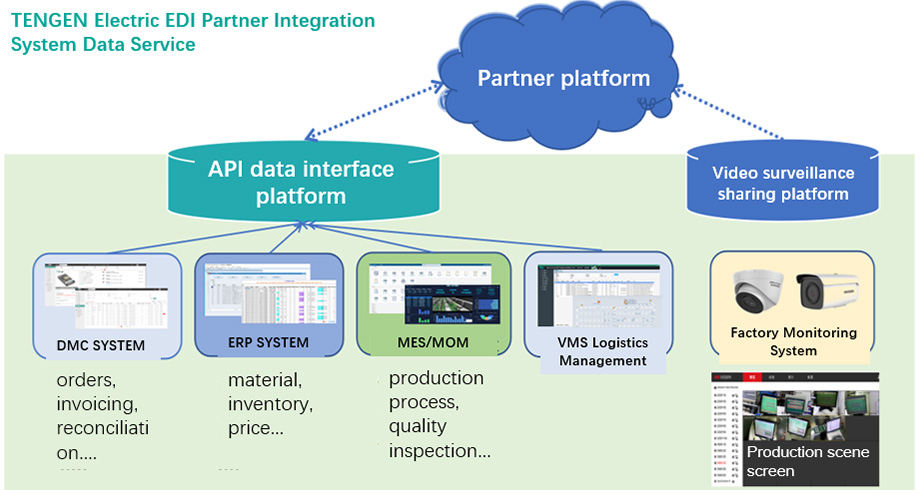 Tengen Electric builds a smart supply chain service cloud platform to share logistics and information flow. Triggered by orders, the whole process of business orders is visualized, making management and decision-making efficient and transparent. Combine BI and big data technology to analyze and optimize the health status of the supply chain and reduce risks.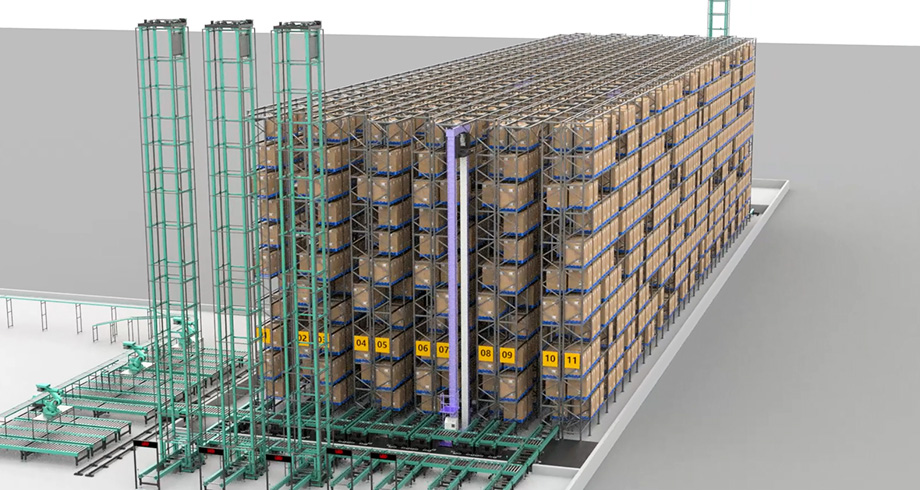 Build a smart logistics center with an intelligent three-dimensional warehouse of 50000 cubic meters. Through the WMS system, it can realize refined warehouse location management, logistics informatization and real-time visualization. AGV carries out JIT on-time delivery to realize automatic picking, inspection and distribution, so that products can reach every customer faster.
Build a customer service cloud platform to respond to customer needs more quickly. For example, in response to the construction needs of the shelter hospital for epidemic prevention and control and major projects, the company set up a green channel, and after receiving the demand, the company gave priority to arranging the distribution of goods. From the coordination of product inventory, packing, loading to the company's delivery, it can be completed efficiently within 2 hours. Generally, the Yangtze River Delta region arranges a special car, which can be delivered within 24 hours to ensure efficient delivery of products.)
Tengen Electric focuses on the changes of market and customer needs. Relying on the "Smart Factory", it integrates multiple intelligent manufacturing modes, such as intelligent R & D and design, independent production plan optimization, material demand plan coordination, workshop intelligent production, intelligent IOT access, and so on. It opens up the overall coordination chain of the supply chain, and comprehensively manages the "human, machine, material, method, and environment" production factors of the manufacturing process, as well as technology, planning, process, resources, logistics, performance, etc.
As a smart manufacturing benchmark enterprise in the low-voltage electrical industry, Tengen Electric fully responds to the national strategic requirements of " emission peak and carbon neutrality" and digital transformation, makes full effort to improve the level of enterprise intelligent manufacturing, creates high-quality domestic products, and continues to promote the digital intelligent transformation and sustainable development of the industry!