Main specifications of contactor:
1.1 Divided according to the current grade: 115A, 150A, 185A, 225A, 265A, 330A, 400A, 500A, 630A,and 800A.
1.2 Divided according to the rated control power voltage Us of the contactor coil: AC 50HZ OR 60HZ, AC110V(115V), AC220V(230V), AC380V(400V); DC110V, DC220V.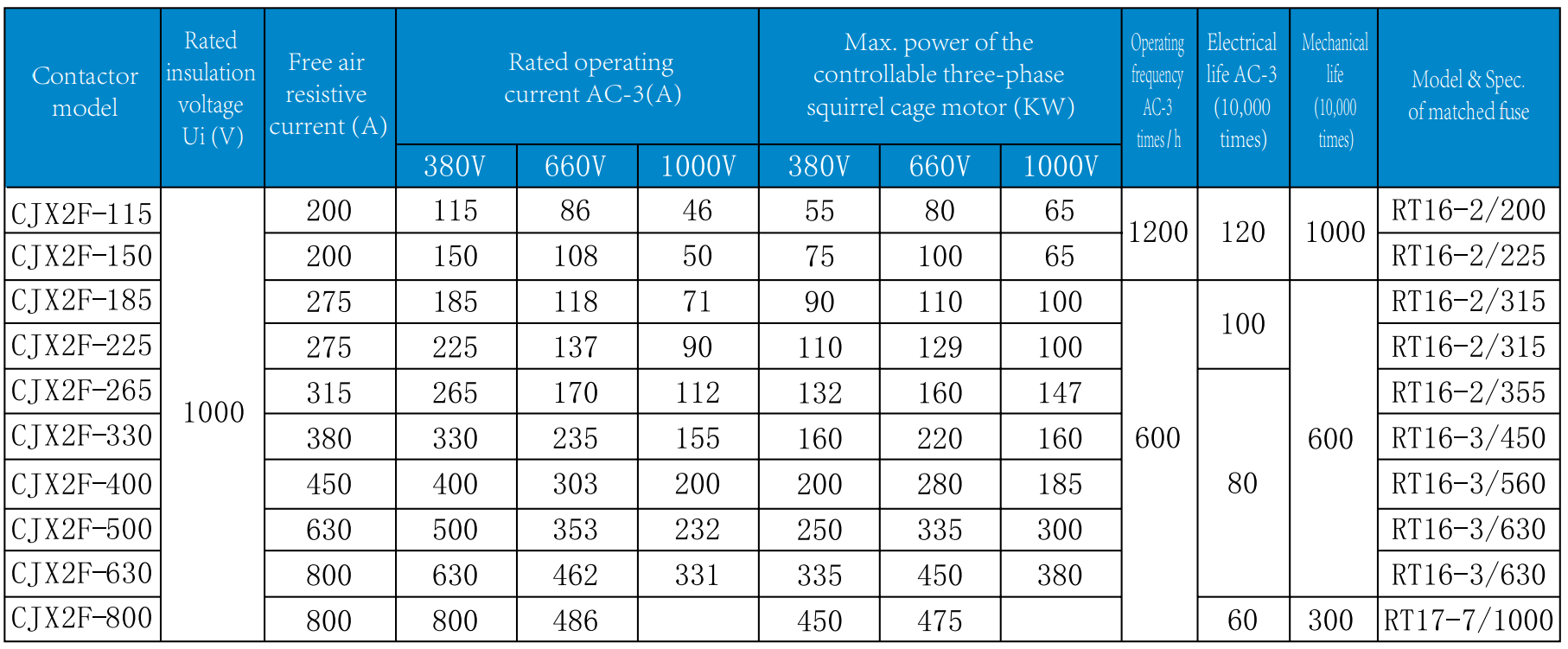 Normal working conditions and installation conditions:
1.1 Ambient air temperature: -25ºC~+40ºC. The average within 24h does not exceed +35ºC.
1.2 Altitude: Not higher than 2000m.
1.3 When the maximum temperature is +40ºC, the relative humidity of the air does not exceed 50%. Higher relative humidity is allowed at lower temperatures, for example, up to 90% at 20ºC. Special measures should be taken for condensation occurred occasionally due to temperature changes;
1.4 Pollution level: 3.
1.5 Installation category: Class III.
1.6 Installation condition: The inclination between the mounting surface and the vertical plane does not exceed ±5°.
1.7 Impact vibration: The product should be installed and used in a place where there is no obvious shaking, impact and vibration.