The capacities of control motors are listed in Table below: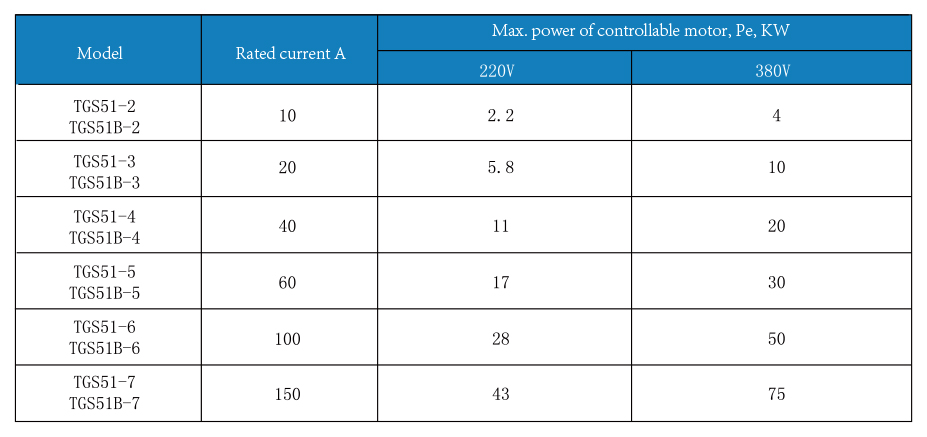 Normal working conditions and installation conditions:
1.1 Altitude: Not exceed 2000m.
1.2 Ambient air temperature: The upper limit does not exceed +40℃ ; the lower limit does not below -5℃(-10℃ or -25℃ is also available, but this shall be specified when ordering from the manufacturer).
1.3 Atmospheric conditions: The relative humidity of atmosphere does not exceed 50% at the maximum ambient temperature of +40℃ , and a higher relative humidity at the lower temperature may be allowed; the mean monthly maximum relative humidity at the mean monthly temperature +25℃ in the wettest month can be up to 90%. The necessary measures can be taken for condensation on the product surface due to temperature changes.
1.4 Pollution class: Class 3.
1.5 Installation category: III
1.6 The inclination with the vertical plane does not exceed 5° when installation.